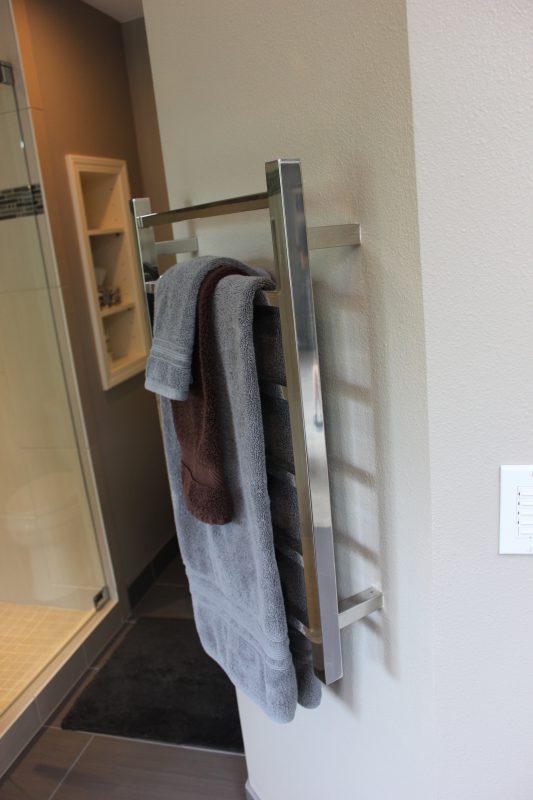 Now that Christmas is in the rearview mirror and you've delivered all of your holiday gifts it's time to start thinking of what's gonna make you warm and fuzzy this year. Here's an idea that can deliver you both warm and fuzzy: a Bathroom Towel Warmer.  A Towel Warmer will ensure that after each bath or shower you take you'll have a warm towel waiting for you. Let's face it, we're a long way from summer and you'll thank yourself daily if you are enjoying the affordable luxury of a warm towel to wrap yourself in as you get ready for the day or head into bed at night. Plus, towel warmers will also help your towels to dry quicker which will prevent the mildew growth.
When it comes to deciding on a towel warmer you'll have the choice of either a permanent wall-mounted rack or a free-standing model. The advantages of the wall-mounted unit will be that your towels will be up off the floor, giving you more space and a cleaner look to your bathroom design. These units can either be plugged into an outlet or hardwired, which will require some planning and in most cases the services of a electrician. Keep in mind that some wall-mounted warmers can be heavy so careful attention to the installation instructions is very important otherwise consult a general contractor if this is something you do not feel comfortable installing on your own.   
To avoid corrosion, I like a quality stainless towel warmer (See above picture with square-tubed towel warmer from recent Snohomish Remodel) but you should do some research to find a rack that matches the decor of your bathroom best. Also be mindful that you'll want your rack to have a quick warm up time, a high max temperature (150-170 Degrees F), and a shut-off timer to save energy. I would recommend not trying to cut corners when it comes to the purchase of your towel warmer because once its installed you don't want to have to remove a faulty rack or have the headache of rerouting wires to accommodate a replacement unit. Do yourself a favor and select a unit that will last for years and besides you owe it to yourself to enjoy a little luxury this new year!
---
You might also enjoy these previous articles related to Bathroom Design Ideas:
---
Do you have a kitchen or bath project in mind but not sure where to start?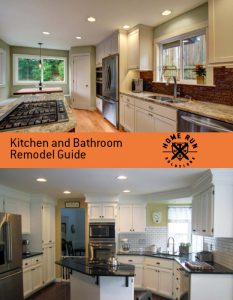 Our Kitchen and Bathroom Remodel Guide is a great place to begin. Download your PDF copy here.
We'd love to hear your story. Contact us today 425-320-4786 or Book your in-home consultation online!