---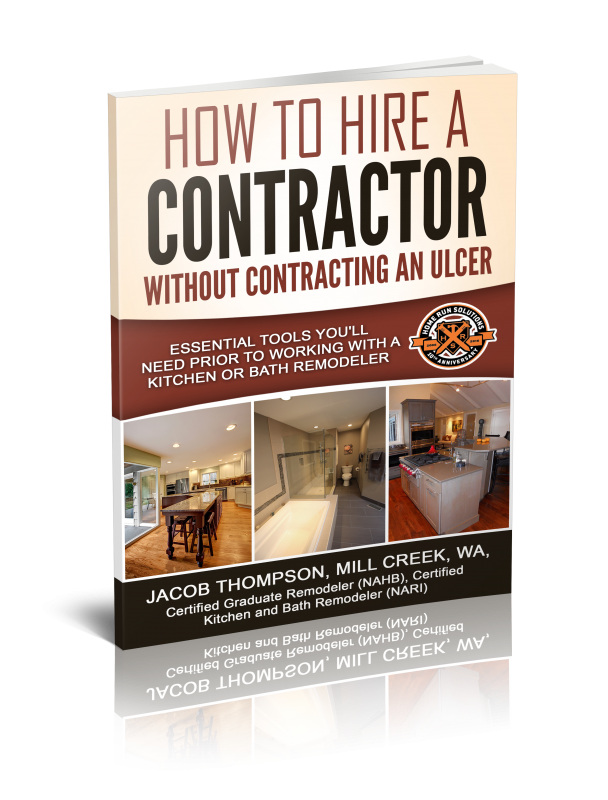 ---
Video Transcript
Hey everybody. This is Joe Reed with Home Run Solutions. You probably heard me recommend before that when interviewing a perspective general contractor ask him for at least 15 references of past projects that are similar to yours. And, again, they may be a little floored by that, but it's not a big number if you've been in business long enough. That should be a small sample size of happily completed projects. Now, once you get that list in hand you don't have to call all of them. However, here are a couple of quick questions to ask them that are important.
First off, ask if the project ended when you were told it would end. Now, a lot of people get caught up on the "Hey, when can you start," or "How soon can you get on board?" and contractors want to meet that need, but they haven't really thought out the entire process and they don't have an actual working schedule. There's a lot of working parts that go into a kitchen or bath remodel or an addition. So, find out more than the start date and ask when is the end date? When can I expect you out of my house?
Another question to ask is "Was the house kept clean and safe every day?" You know, it's not enough just to run a broom around once a week. There should be no dust left over at the end of the day. Dust should be controlled throughout the process and there should be a designated spot for tools to be staged so that your house is safe and you can walk into the construction area and don't have to worry about stepping on anything sharp or tracking a mess through the house.
One last quick question to ask that kind of goes along the same lines is, "Was everyone who came into the house courteous to you and your family?" That's an important thing at our construction company. Not only do we try to treat others as we want to be treated, but make sure that it trickles down to subcontractors and all of the professionals that come onto the site because at the end of the day it is your house and you would want to maintain some control of that situation and make sure that whoever you enter into a contract with has the same expectations and ideals as you do.
Hope that helps! If you have any other questions, don't hesitate to reach out or visit our website homerunsolutions.net. On our site you can download our free E-Book, 'How to Hire a Contactor Without Contracting an Ulcer'. It's a great resource for checklists and tips for success on your project before the project starts. So, hope that helps. Have a great day. Thanks!