We are happy to introduce BuilderTrend Online Remodeling Service into our Renovation Procedures. BuilderTrend is cloud based software that gives a home to each detail of our client's project including schedule, budget, material selections, photos, videos, emails, and much more! At the outset of the Pre-Construction Phase the homeowner is given an account which is also accessible to the general contractor, project lead, and any other authorized crew member or trade partner. BuilderTrend keeps all the data, changes, and communication in one central, safe location which drastically improves communication, schedule & budget efficiency, and customer satisfaction. 
Homeowners can proudly share process photos from BuilderTrend directly to all of their favorite social media sites. BuilderTrend is compatible with cell phones, tablets, and laptops so you'll always be able to check in on your project or make changes while you're on the go. Your BuilderTrend account does not close after your project is complete so you'll always have access to paint numbers, warranty info, and most importantly your project photos. BuilderTrend is sure to make our jobs easier and our customer's lives happier!
•Communication•
•Collaboration•
•Organization•
•Satisfaction•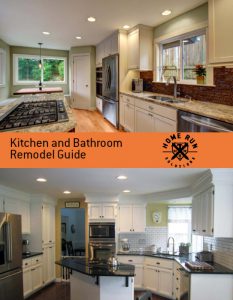 Do you have a kitchen or bath project in mind but not sure where to start?
Our Kitchen and Bathroom Remodel Guide is a great place to begin.
We'd love to hear your story. Contact us today 425-320-4786 or Book your in-home consultation online!