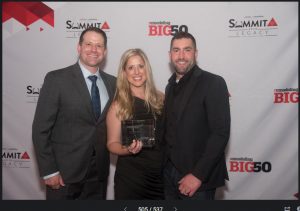 On September 26th Home Run Solutions was a winner of the very prestigious Remodeling Big 50 Award! Jacob and I flew down for the awards ceremony at the Remodeling Summit in New Orleans, LA.. Each year Remodeling Magazine has recognized 50 of the nation's top companies, going on 3 decades. They measure the nominees based on financial success, company culture, and client experience.
Back in 2006, the Big 50 Award was a pretty lofty aspiration.  I remember the first time I read the Remodeling Big 50 list and realized that those companies on the list were so far ahead of us. The Big 50 award has always been a goal of ours. To receive this national honor is very exciting for all of us at Home Run Solutions!
Remodelers Advantage Roundtable Meetings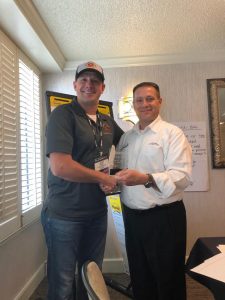 The evening was extra special because 2 other companies from our Remodelers Advantage Roundtable Group were also honored with Remodeling Big 50 Awards: Paul Kowalski Builders, LLC (Charlotte, NC) and J & F Specialties, Inc. (Springfield, VA). As Professional Level Roundtable members in Remodelers Advantage  we meet semi-annually with 8-9 other companies of similar size from the US and Canada. This mastermind group experience has been vital for us in navigating growth. We work together to address the specific challenges we face as design/build remodelers. Home Run Solutions was voted MVP of the Fall Rountables for our contribution to the group which met after the Remodeling Summit on September 27th & 28th in New Orleans.
Needless to say the week was very rewarding! It is always encouraging to spend the week with many of the industry's best minds. We returned home from the Big Easy with a wealth of new ideas. This will help Home Run Solutions finish the year strong and carry us into 2019 with much momentum! See Our Profile on Page 60!