Today's homeowners want more from their bathrooms than just a place to wash off the day's grit. In addition to functionality, they want a soothing environment – a personal sanctuary in which to unwind after a long day. Creating a custom bathroom is a great way to enhance the livability of your home while creating long-term value. How can you create an updated design, which takes advantage of the latest trends, keeps maintenance to a minimum, and maximizes functionality? The following list of the upcoming bathroom design trends in 2018 should get your creativity jumpstarted. It includes some cool bathroom designs that you can adapt to your individual needs.
#1 – Smart Storage
A common complaint from homeowners is lack of storage space, especially in a smaller bathroom. With a few clever storage ideas, a remodeled bathroom can offer abundant storage space and a sleek appearance.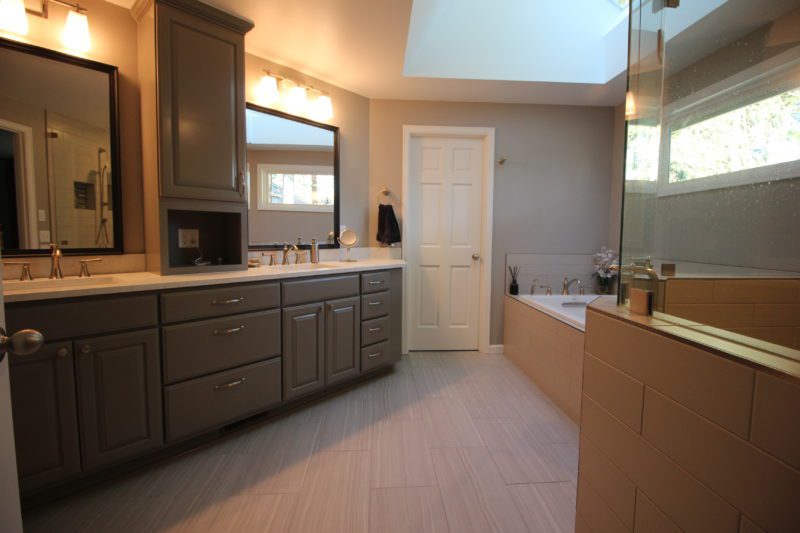 #2 – Go All White
An all-white bathroom is not at all the dull palette it may once have been thought to be. It can provide a light and bright space while offering a subtle backdrop for your statement fixtures. Classic white is an excellent, timeless choice that is versatile and easily adaptable to changes in style.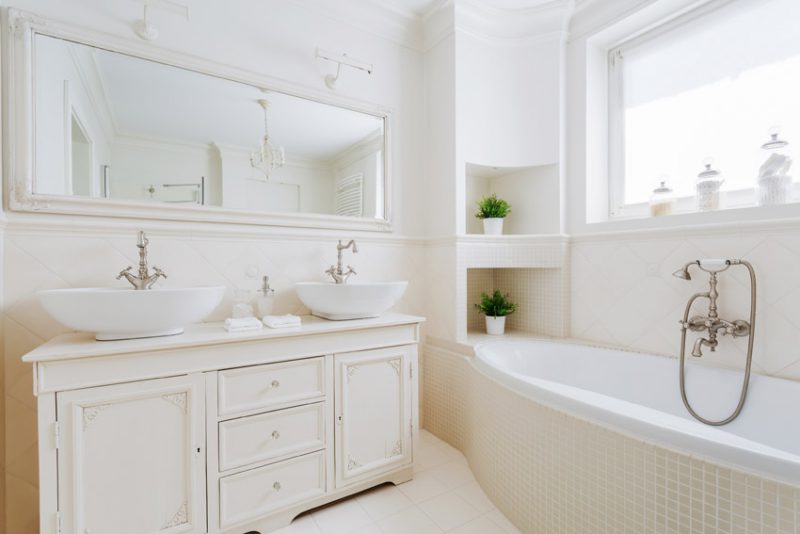 #3 – Create Some Dimension in Your Tiling
A fun trend is a three-dimensional tile, adding texture and a unique style. Say goodbye to your former plain, patterned bathroom and hello to textured, wave-like ripples or depth-providing hexagonal tiles.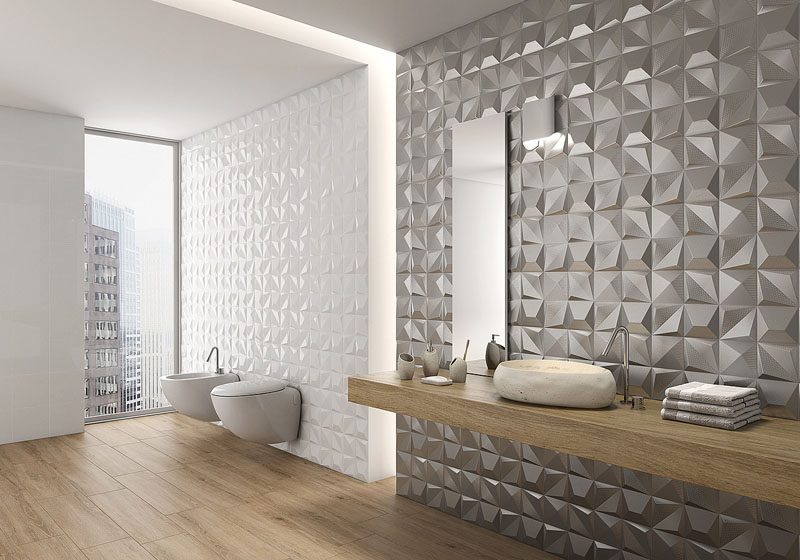 #4 – Sophisticated Gadgets
Incorporate some high-tech gadgets into your bathroom design, combining entertainment, convenience, and versatility. Touch-free toilets and other smart plumbing increase your energy efficiency. Install a shower speaker or a TV, and you're set!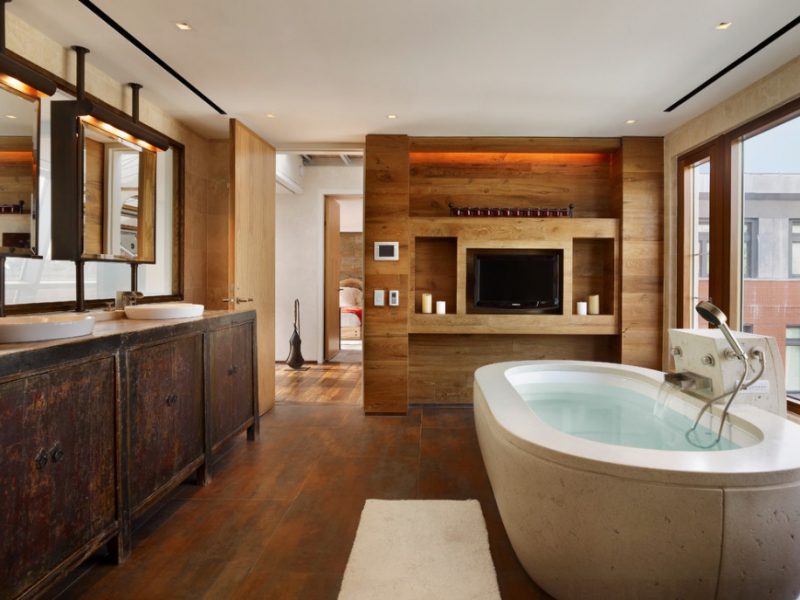 #5 – Unique Lighting Fixtures
Selecting unique lighting fixtures is a fun way to transform a run of the mill bathroom into one that exemplifies your distinct style. Whether a elegant chandelier, pendant lighting, or traditional sconces, you're sure to find a product that perfectly matches your overall décor.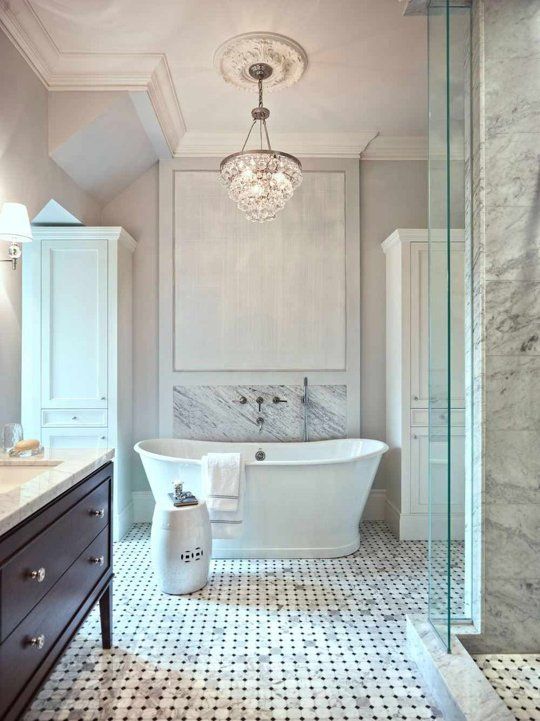 #6 – Bold Colors
A contemporary, colorfully painted vanity, a bold accent wall, or a Mediterranean-inspired tile design throughout could liven up your bathroom. Choosing bright and bold color schemes is another way to add your individual touch to your space that sets it apart from others.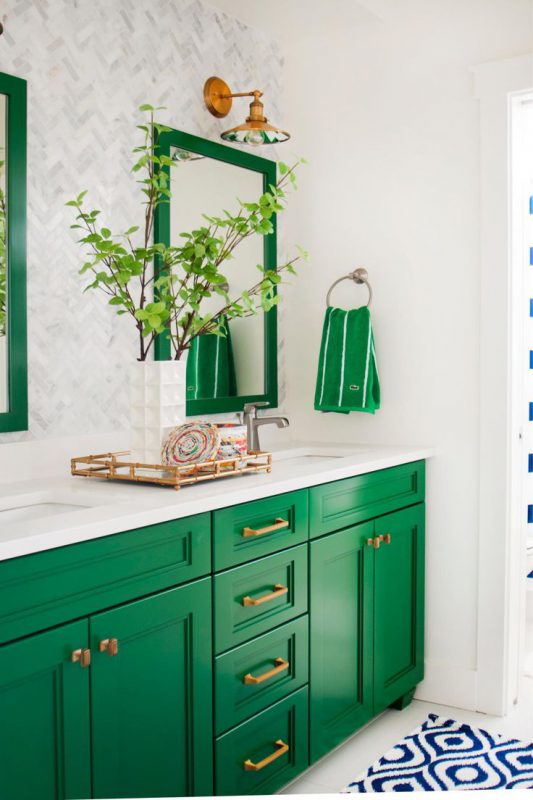 #7 – Bring On The Heat
Opting for a custom fireplace, whether a wall-mounted gas unit or a wall-size stone constructed fireplace, will ultimately add to the ambiance and contribute to your relaxation while unwinding after your day.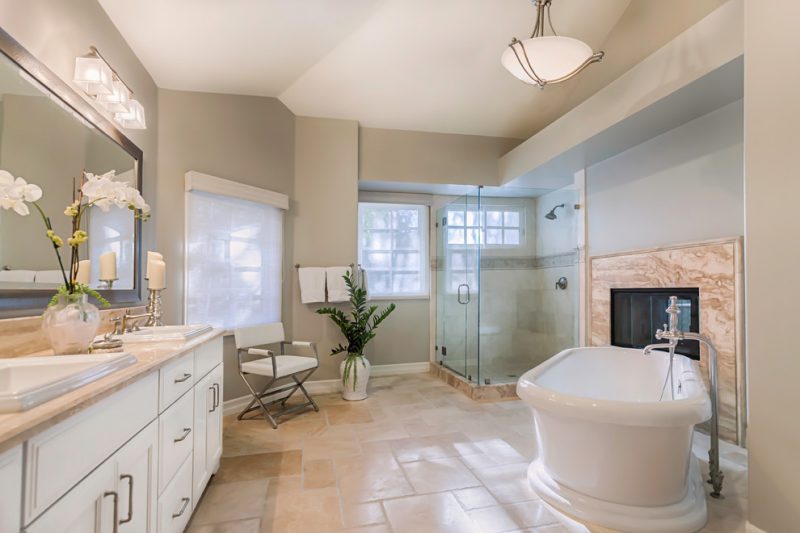 #8 – Let the Sunshine In
A well-placed window, allowing the sun to shine in, will completely transform your bathroom. There is no denying that natural light is the ultimate choice in any room, so if your bathroom allows for it, this is an excellent addition to your revamped bathroom.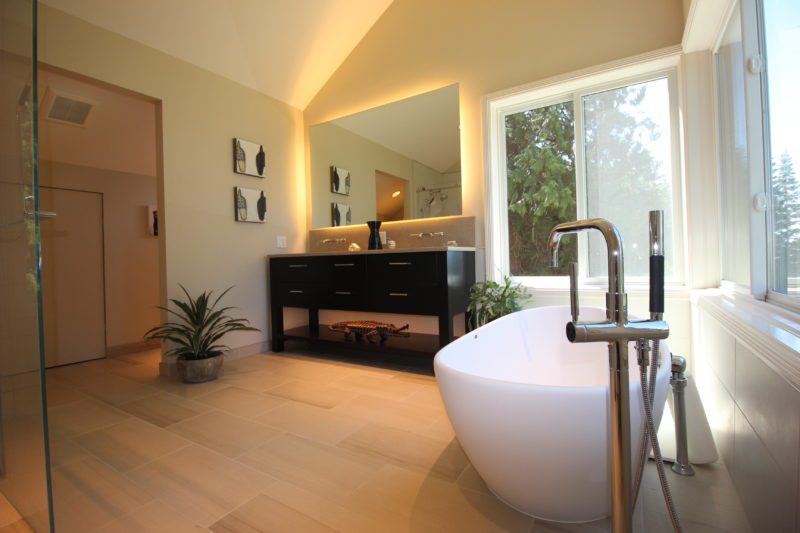 #9 – Showers with Steel-Framed Doors
A custom steel-framed door will suit the needs of many different bathroom styles – from industrial to modern to traditional. Your shower door isn't just functional these days; a steel-framed door can add a creative characteristic to your room.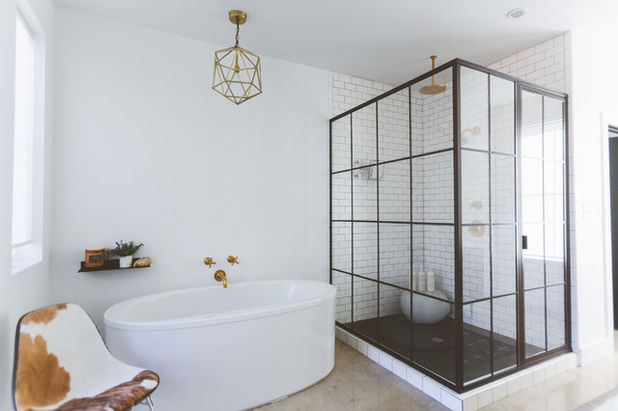 #10 – Ease of Use
If you plan to age in place, be sure to keep ease of use at the forefront of your new bathroom's design. Thinking long-term will help you enjoy your space for years to come.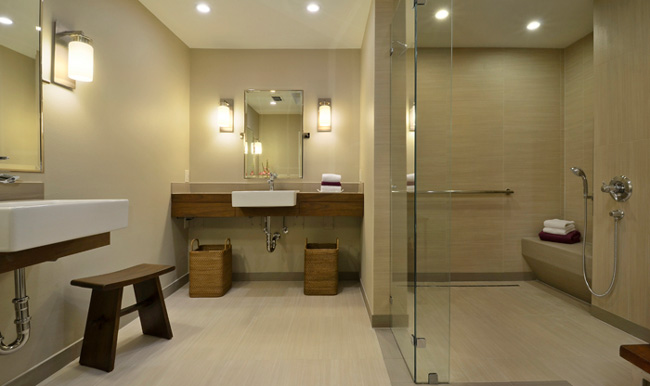 There you have our 10 favorite bathroom remodeling trends for 2018. Get in touch with Home Run Solutions today to discuss incorporating any of these ideas into your upcoming bathroom renovation. We look forward to working with you on your next home improvement project!