The Gridscape Shower Door by Coastal Shower Doors: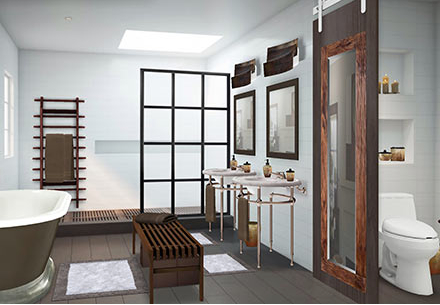 Coastal Shower Doors has been manufacturing doors since the early 1970's and their newest product, the Gridscape Shower Door will revolutionize the way that shower doors are incorporated into bathroom remodels. This divided lite door can be ordered as a stand-alone panel, room divider, or as a traditional bypass shower door. The grid pattern and frame are constructed of rust-proof anodized aluminum and an oil-rubbed bronze exterior finish. These door panels draw your attention to the shower much differently than shower doors of the past which were intended to go unnoticed and lacked any general interest. The design beauty is that these panels can go beyond a bathroom application and into other rooms inside and out of the house such as partition or privacy wall, which makes them perfect for senior living solutions.
In addition to the Gridscape Shower Panel, Coastal Shower Doors offers other Framed and Frameless Shower Door options that will accommodate most designer's taste. Others unique products such as their patented Paragon Soft-Close Shower Door Hinge and the Illusion Continuous Shower Door Hinge give you plenty of great options when putting your new shower together. Just like most anything else these days, Coastal Shower Doors and Accessories are available on Amazon.com. For more information see for yourself at coastalshowerdoors.com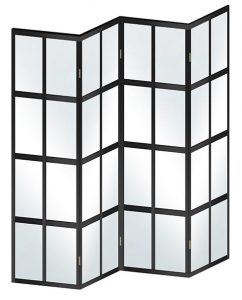 The images are courtesy of Coastal Shower Doors
---
Do you need assistance with your own Bathroom Remodel?
Is there another area of your home in need of a Renovation?
Book your free, in-home consultation today! (425) 533-7898.
---
Get Your Copy of Our Remodeling E-Book: