Certifications:
Certified Kitchen & Bath Remodeler by the National Association of the Remodeling Industry (NARI)
To our knowledge, we are the ONLY company is the entire State of Washington that is a Certified Kitchen & Bath Remodeler by the National Association of the Remodeling Industry.
In fact very few industry professionals nationwide hold this elite certification.
While any company can say they are Kitchen and Bath specialists, very few will dedicate the time, training and expense to earn it.
To Qualify For The CKBR Designation,
We Must Meet All Of The Following Criteria Every Year:
A firm engaged in the remodeling of kitchens and bathrooms
Adhere to NARI's Standards of Business Practices and Code of Ethics
Have a minimum of five years continuous experience in the remodeling industry
Have completed four kitchens and/or bathrooms per year
Completed 16 hours of continuing education
Successfully complete a one-day written examination on business, construction, and remodeling practices related to kitchen and bathrooms
---
Certified Graduate Remodeler (CGR) with The National Association of Home Builders (NAHB)
The National Association of Home Builders is the largest trade association for our industry.
Of the thousands of members, only a few have earn the title of Certified Graduate Remodeler (CGR)
It is designed to emphasize professional business and project management skills as the key to a successful remodeling operation and only a handful of can meet the strict criteria and on-going education requirements to hold this title.
Curriculum and Other Requirements
A minimum of five years of experience in the remodeling business
Completion of the Professional Remodeler Experience Profile (PREP)
Completion of the courses required by the results of the PREP*
Adhere to and submit signed copy of the CGR Code of Ethics pledge
Required Business Documentation
Submit proof of liability and workers' compensation insurance for yourself, or be an employee of a company that holds both (where required by local jurisdiction).
A valid business license (if state-required)
Companies must complete a rigid set of course work in all aspects of the remodeling business.
Ethical Marketing & Sales Practices
Business Administration
Design, Estimating & Job Cost
Contracts, Liability & Risk Management
Project Management
Customer Service
---
Professional Memberships
Membership In Industry Associations Is Indicative Of A Remodeler Who Is Dedicated To Providing You With Professional, Ethical And Honest Service Throughout Your Project.
We are proud to say we belong to and are very active in: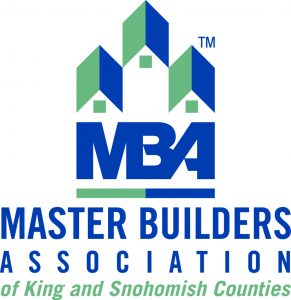 Master Builders Association (MBA) of King and Snohomish County – the largest local association in the country and has been around more than 100 years. MBA allows us increased access to industry news, both locally and nationally, as well as access to specialized industry designations.
In addition, we have access to over 3,000 members thru various networking events annually ensuring we have access to best suppliers and trade contractors. In addition, all MBA members commit to uphold a specific code of ethics.
---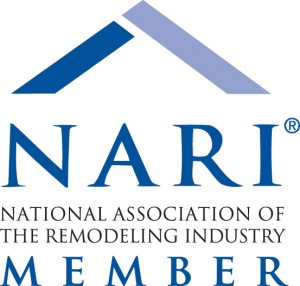 National Association of Remodeling Industry (NARI) – the most recognized professional association in the remodeling industry.
NARI allows us to continually learn about new products, processes thru exclusive industry publication, educational programs and professional designations.
In addition, all NARI members are extensively screened to ensure all members are full time dedicated remodeling professionals that adhere to NARI's code of ethics.
---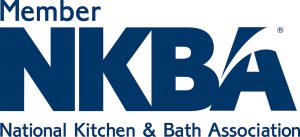 National Kitchen and Bath Association NKBA – the premier association for kitchen and bath professionals.
NKBA allows us access to an extensive professional library/resources for everything kitchen and bath related, including design, layout, construction and business processes. The resources provided thru NKBA allow us to be sure we are designing and building you a space that not only looks great but is also functional.
---
GuildQualityTM – The Nation's Leading, Independent Customer Satisfaction Surveying for the Building Industry.
Unlike typical online review sources, GuildQuality™ allows our customers to not only tell an impartial party what they liked about us but gives them the opportunity suggest on ways we can improve. This honest feedback has allowed us to continuously provide better service and help us ensure that our future clients will have a very positive project experience.
Visit our GuildQualityTM page and see what our customers say about us.
Remodelers AdvantageTM – Remodelers AdvantageTM members are the top companies in the industry.
We recognized early on in our company that the way they run the business-side of the company has a significant impact on your remodeling experience. So, we've are investing our time and money to learn how to manage their business in the most efficient, well-organized way possible.
This focus on improving business processes–the processes that insure your project will run smoothly–is one of the many factors that make Remodeling companies that are efficiently and effectively organized . . .
Will be here in the future to help you protect your largest investment–your home.
Understand that your satisfaction is a major driver in their long-term success –so they work hard to earn it.
Have the credentials, the licenses, and the insurances that demonstrate their commitment to the business as well as protect you and your home from the unexpected.
Deliver greater value and a smoother experience than seemingly low-priced amateurs who don't understand that the process is as important as the final product.