Everett WA Home Renovation Contractor
Home Run Solutions is a Remodeling Contractor that services the Everett, WA area with a focus on Kitchen Remodeling, Bathroom Remodeling, and Additions. We love working with the community of Everett since we are based right next door in Mill Creek. Snohomish County's largest city is home to Boeing's jumbo jet assembly plant, the largest building by volume in the world. In addition, Joe grew up in Everett which makes working there that much more fun. 
Home Run Solutions offers a variety of home addition and building services to Everett homeowners. Located less than 45 minutes from Seattle, Everett is a bustling city with a majestic natural backdrop. No one wastes their proximity to the beautiful Puget Sound in Everett. Whether you enjoy kayaking, swimming or surfing, the city has you covered. Visitors can enjoy Everett's more than 40 parks, like Howarth Park, with a nice sandy beach on Puget Sound, or Thornton A Sullivan Park, popular for swimming and fishing. You can also enjoy live plays, music, movies and other special events at the Historic Everett Theatre, built in 1901.
In addition to Everett, Home Run Solutions also services the surrounding communities of Snohomish, Mukilteo and Lake Stevens.
Home Design & Remodeling Services in Everett
Every project the team at Home Run Solutions does begins with an initial consultation. From there, we develop an appropriate plan of action, create 3-D renderings, and then acquire all the necessary permits. Once all the pre-construction services have been finished, the building process begins.
Here at Home Run Solutions, we provide our Everett clients with a wide selection of building services to meet every one of their needs. Our building services include kitchen remodeling, bathroom remodeling and new home additions. From updating your kitchen to complete home additions, our skilled and experienced staff can tackle all jobs.
Kitchen Remodeling
Stylize the look of your kitchen with superior remodeling services from Home Run Solutions. It does not matter if you are looking to update the appearance or redesign the whole area. We can provide you with the kitchen you have always dreamed of owning. Our kitchen remodeling services include custom crafted cabinets, backsplashes, islands and peninsulas, stone countertops, flooring, fixtures and more. We can help you select the perfect finishes to complement your design vision.
Bathroom Remodeling
Have you ever dreamed of adding a spa-like bathroom to your master suite? Or maybe you have always wanted a walk-in marble shower? Whatever it is you are interested in doing to update and upgrade your current bathroom, you can feel great knowing that Home Run Solutions is the right company for your bathroom remodeling project. We offer a large array of bathroom remodeling services including custom cabinets and vanities, flooring, tiles, fixtures and more.
If your family has increased in size over the years, and you are tired of having to wait in line to use the bathroom, then let our skilled craftsmen design and build you a brand new one. We can create a design and layout that is right for your specific needs and build it to your exact specifications.
Home Additions and Whole House Renovations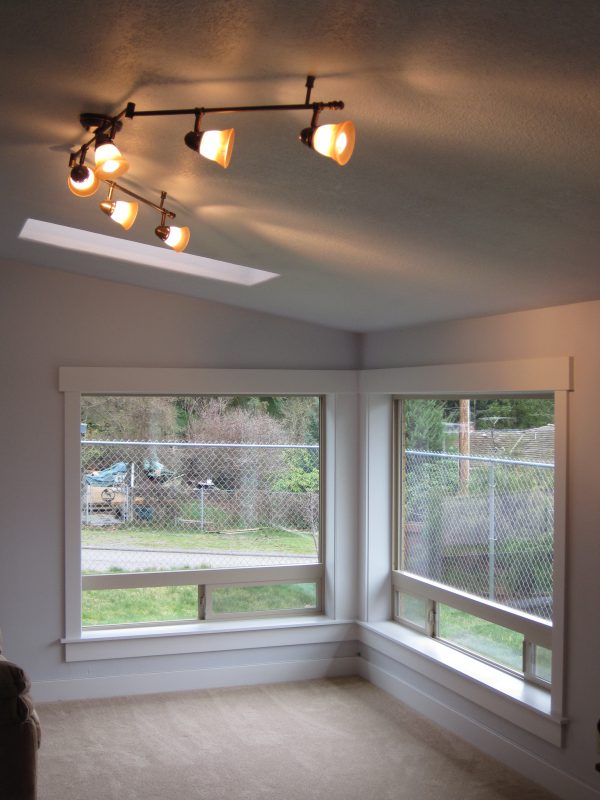 There are many reasons why people choose to increase the size of their homes. For some, it is a growing family. For others, it is about increasing their level of comfort. Home Run Solutions helps homeowners in Everett turn their creative design ideas into reality. We understand that a major renovation is a financial commitment and a disruption to your lifestyle. Our team takes your project and develops a detailed process for every phase of the renovation to ensure your project runs smoothly.
Let's Discuss Your Project
When you choose to remodel a room in your home, build an addition to your property or renovate your entire home, you want to hire a remodeling contractor you can trust to get the job done right and to your satisfaction. Home Run Solutions is your local contractor and our goal is to exceed your expectations. We have a proven roadmap for success and you can count on us to keep your project on budget and on schedule. Our work is also guaranteed with our 5-year warranty.
From Concept to Completion, we are here for all of your design/build needs. With the team at Home Run Solutions, you will always receive premium work backed by highly competitive prices. Contact us to book your no-obligation project consultation and we'll answer any remodeling questions you have. We look forward to working with you!