Everett WA Remodeling Contractor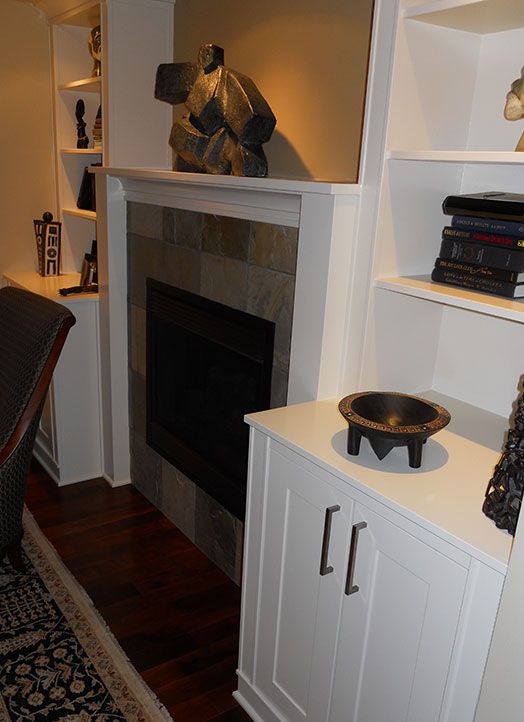 Home Run Solutions is a remodeling contractor that services the Everett WA area with a focus on Kitchen Remodeling, Bathroom Remodeling, and Additions. In addition to Everett, Home Run Solutions also services the surrounding communities of Snohomish, Mukilteo and Lake Stevens. We love working with the community of Everett since we are based right next door in Mill Creek. In addition Joe grew up in Everett which makes working here that much more fun.
Everett Home Remodeling
The city of Everett is located at the mouth of the Snohomish River along Port Gardner Bay. Located 28 miles north of Seattle and just 84 miles from Canadian border, Everett is the county seat of Snohomish County, WA. Once a mill town built on wood-based industries, today's workforce is mostly employed in the technology, aerospace and service industries.
Recreational opportunities abound in Everett, home to over 40 parks and trails. Residents and visitors enjoy summer and winter sports at nearby lakes, rivers and campgrounds, the Cascade and Olympic Mountains, Whidbey and San Juan Islands.
Everett is home to the Flying Heritage & Combat Armor Museum where rare treasures of military technology are on display.
The Schack Art Center is a visual art center that features diverse artwork from emerging young talent as well as locally and internationally known artists.
The Historic Flight Foundation offers a collection of the most important aircraft produced between 1927 and 1957, all restored and once again airborne.
From the bluff overlooking Port Gardner Bay, American Legion Memorial Park offers panoramic views of Everett's busy waterfront, Gedney (Hat) Island, Whidbey Island and Camano Island. Across the street, visitors can explore shady old trees, expansive lawns and picnic facilities.
The only place of its kind in Snohomish County, the Imagine Children's Museum's exceptional programs, exhibits and activities have drawn over two million people from the greater Puget Sound area and beyond.
Home Remodeling Services

Check out these pages to learn more about our home improvement company:
Kitchen Remodeling
The exciting designs of today's kitchens don't bear even a resemblance to the kitchens of our mothers and grandmothers. It's not only the sleek, glimmering stainless steel or brushed aluminum appliances, it's EVERYTHING. Yes, there's the vast array of selections for flooring, cabinets, fixtures and countertops, but it's also about the way the kitchens of today are designed, built and utilized that separate them from the past.
Part family gathering place, part dining area, part entertaining spot or part home office, the kitchen is no longer relegated to simply the place where mom cooks dinner. It's become the hub of the entire house. Let Home Run Solutions, experts in all the latest products and designs help you transform YOUR kitchen into whatever you envision.
We've been working with Everett homeowners since 2006, and we're here to ensure our collaboration with you is a success. We have the latest design-build software which allows for the entire remodeling experience to be stress free, informative and exciting. To get a demonstration of just how fantastic working with Home Run Solutions, give us a call today. We'll be happy to put you in touch with one of your Everett neighbors who'll tell you about the great project, or two or three, that we've delivered for them.
Bathroom Remodeling
Tired of sharing the bathroom with the kids? Embarrassed by the state of your guest bathroom? Or done just dreaming about your fantasy master bath? Well, you're in luck, because the experts at Home Run Solutions are ready to transform any bathroom into one of your dreams.
We'll work closely with you to ensure that your room is designed not only for beauty but function as well. If it's going to be the family workhorse used mainly by the children, we'll help you select from durable fixtures and child-friendly flooring. For a master bath, we might suggest beautiful fixtures and an exotic floor. Regardless of the who's using your new bathroom, you're sure to be impressed with the results delivered by our seasoned professionals.
That's because we've been wowing your Everett neighbors with our design and delivery since 2006. And to put your mind at ease, we've developed a detailed 94 step Bathroom Installation Process that will you know not only exactly what's going to happen, but also when. From initial design until final completion, you can rest assured we're on track as you follow along on the progress of your project.
Home Additions
Your mother-in-law is moving in, the new baby has arrived, you're going to start working from home or you're just looking for more space for you and your family, whatever is prompting you to consider building an addition to your home it should be only an exciting, not a scary concept.
Our pros at Home Run Solutions have tackled just about every conceivable type of addition and pride themselves on delivering astonishing results for their customers. Whether you're building up or building out, we will design and build a beautiful custom space on time and on budget eliminating just about every possible headache imaginable in advance.
Our company has been exceeding our customers' expectations in Everett since 2006, because we place an emphasis on communication, respect and trust, standards that very few other companies can match.
We take into account all the special elements of your home has to offer to be certain that the addition blends in seamlessly. We want to make sure that it adds to, not distracts, from the overall appeal of your home, and adds to its value, as well. You and your family will create a lifetime of new memories in your custom addition.
Outdoor Living Spaces
The backyard has been reimagined! No longer featuring just the grass and dirt where the kids played and romped with the dog, the past decade has seen a tremendously boom in the development of outdoors as an extension of living space for the family. The advent of outdoor kitchens and firepits, pergolas and bungalows, has replaced the days of a backyard filled with wicker or vinyl furniture. The backyard is just screaming for attention, and the experts at Home Run Solutions are equipped to help you imagine the unimaginable.
So many great strides have been made in the availability of products that you have virtually and endless selection, ensuring that any outdoor project enhances your homes beauty by choosing matching or complementary colors and materials.
So whether you're entertaining your Everett neighbors, or just relaxing with family, let Home Run Solutions turn your backyard into your own private paradise. Call us today, to get started on your journey.
Contact your Local Home Renovation Experts
in Everett, WA
We'd love to discuss with you how we can help turn your dream home renovation project into reality. Whether you need an addition to your home, or you want a totally renovated bathroom or kitchen, get in touch with us to discuss your options.