Marysville, WA Home Remodelers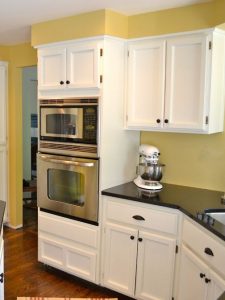 Home Run Solutions is Remodeling Contractor that services the Marysville, WA area with a focus on Kitchen Remodeling, Bathroom Remodeling, and Additions. While we are based in Mill Creek we enjoy the opportunity to work in the Marysville weather we are jumping on Hwy 9 or taking I-5 its a much nicer drive then sitting in Seattle traffic. In addition to Marysville, Home Run Solutions also services the surrounding communities of Everett, Lake Stevens and Snohomish.
Home Remodeling Services

Check out these pages to learn more about our home improvement company:
About Marysville, WA
Located 35 miles north of Seattle, Marysville is a city in Snohomish County, WA and part of the Seattle metropolitan area. Adjacent to Everett on the north side of the Snohomish River delta, Marysville's charms have helped it become the fastest-growing city in Washington state.
Marysville was established in 1872 as a trading post by James P. Comeford, but was not populated by other settlers until 1883. Historically, the area had subsisted on lumber and agrarian products, and the growth of fields in Marysville led to the city being nicknamed the "Strawberry City" in the 1920s.
The Marysville skyline is dominated by gorgeous views of Mount Pilchuk and the Cascade Mountains to the east and the Olympic Mountains to the west.
Places of interest include The Red Curtain Foundation for the Arts, which was founded in 2009 to offer art, music and theatre classes in Marysville, including the staging of community theater productions and a historic telephone museum located in downtown since 1996.
The city of Marysville operates and maintains over 487 acres of 35 public recreational facilities including parks, playgrounds, sports fields, nature preserves, community centers and a golf course. Comeford Park, named for town founders James P. Comeford and his wife Maria, is located in downtown Marysville and is the city's oldest municipal park.
Jennings Park is considered the centerpiece of the city's park system. The 53 acre park includes play areas, experimental gardens and composting sites, sports fields, a nature walking trail, a preserved barn and historical exhibits.
Marysville holds an annual strawberry festival in June which is highlighted by a grand parade and a fireworks show. The week-long event attracts over 100,000 visitors and is the largest strawberry festival in Washington state.
Residents can sunbathe and picnic at either of two sandy beaches located at the Gissberg Twin Lakes park. Boating, paddling, and other water activities are also popular, although fishing is one of the most popular uses of this park.
Marysville Kitchen Remodeling
If you're reading this, you probably have already been bombarded with kitchen remodeling ideas, which can be very overwhelming.
The remodeling professionals at Home Run Solutions want to help you cut through the clutter by offering you a personal consultation to get you started. But before we meet, you may want to look over a few tips about keeping your redesign current and on trend, but not too trendy.
Brilliant quartz finishes continue to be the favorite requested material for countertops and with good reason. Besides having a timeless appearance, quartz is virtually indestructible, since it produces a hard surface. About the only thing it's susceptible to is excessive heat. Hot pots placed directly on the surface can damage the material, but otherwise, quartz is quite the workhorse.
A mainstay of the last two decades, granite has continued to dwindle in popularity mostly because it's extremely porous, so it collects bacteria easily, if not properly cleaned. It also tends to date the kitchen, since it's waned in popularity.
While there's no denying that an ultra-bright white kitchen has a timeless appeal, there are so many great alternatives to employ for a richer and more lush look. White kitchens are so hard to keep clean on a daily basis, especially if you got kids coming in and out all day. Consider bringing in distinctive hues to create a more memorable kitchen.
Moody tones with appealing and unexpected colors can create a richer look. From night watch, a dramatic green-tinged color, to earthier or more vibrant tones, a sense of elevated energy can be evoked with these types of colors.
Just about everyone seems to love the slick touch of matte finishes, and we've visited showrooms full of matte cabinetry and appliances. Not only are they quite attractive, they are ultimately much easier to keep clean and are certain to not go out of style anytime soon thanks to their forever cool appeal.
The opposite of the all white kitchen is the black-hued kitchen design ideas add an elegant sense of drama to any home. Black is easier to manage and offers a spectacular alternative to staid ivories.
You can introduce an exotic flare to your kitchen decor with intricately patterned Spanish and Moroccan inspired tiles and backsplashes for a stunning visual impact.
Like any good interior design trend, there's a point where elements are all frequently, everywhere. Such is the case with stainless steel appliances, fixtures, and finishes. If you want a kitchen that really stands out from all your neighbors, go for pieces that are more simple in standard neutral tones or go wild with colorful and patterned elements that'll truly put your own special spin on your kitchen. Let the pros at Home Run Solutions help you design and build that dream kitchen with your special spin. Contact us today for an appointment and to get referrals from some of your Marysville neighbors who have been thrilled with the projects we've completed on their behalf.
Bathroom Remodeling in Marysville, WA
You've been hoping, praying, planning and saving for a bathroom remodel for a while. Now you're confident you've thought of everything. That's where the remodeling pros from Home Solutions step in. Not only will we execute your design plans flawlessly, but will offer valuable suggestions that probably never even crossed your radar. For example, did you think about these plumbing ideas?
1½-inch drain pipes are pretty much the standard for residential plumbing, but have you ever really thought about how much hair and gross gunk goes down that drain every day? If you were to upgrade to a 2-inch drain, the cost difference would be practically negligible, but the wider the drain, the less likely it is to clog. Unless you're constrained by your framing or or physical issues, you should consider widening the drain in your shower to 2 inches.
In addition, when temperatures drop below 32 degrees, it's important that your water supply lines don't get routed through an exterior wall. You're contractor will help you avoid this.
A simple way to brighten up your bathroom will be to install recessed lighting fixtures in the ceiling including one in the shower with the proper trim. And if you can adjust the brightness to suit your mood.
If you want functional lighting for applying makeup or for shaving, bright light fixtures will certainly make a big improvement.
Wall-hung toilets have grown in popularity because they are no longer budget busters, and they also save space by hiding the tank behind the wall. There is an important consideration with this option, though, because of how these toilets drain. If you ever re-design and prefer to switch to a floor-mounted fixture, the water supply will have to be reworked
A window in the shower is a great feature, if done properly. A frosted-glass panel works great for privacy and installing one that opens will also provide for fresh air. We recommend tilt-and-turn windows in a shower, because the screen is located on the outside of the window. The handles are plastic, so they won't rust, and even when tilted open, these windows provides full privacy.
For shower floors, large tiles are more difficult to slope properly, so unless they're textured, they'll be more slippery, because the grout lines are further apart. Smaller tiles, textured or not, offer better traction and are more typically installed in shower floors.
Many homeowners are opting to forgo a bathtub in their remodel. When pondering a shower only redesign, consider how many baths you take a year. When renovating their bathrooms, some homeowners get too caught up worrying about what a future buyer may think. But even if you're planning on living in your home for just another few years, make renovations that best suit yourself. There's no guaranteed what will appeal to a future buyer, so why not make yourself happy in the meantime?
Whether you're planning a spectacular master bath, a functional workhouse bath for the kids or a dainty guest bath, the specialists at Home Run Solutions will ease you down the path to that perfect solution.
Outdoor Spaces
For many homeowners, the latest mantra is "Outside is the new inside," as now, more than ever, they want their outdoor space to function like an interior space for things like having fun, lounging around and entertaining. If you're tired of coveting your neighbors' beautifully designed backyards, and you want your own outdoors to blend seamlessly with your indoor space, contact our seasoned professionals at Home Run Solutions. We'll help you find ways to bring the inside out.
We can start by framing sitting areas with a pergola featuring water and mildew resistant curtains. We'll help you select complementing furniture and find some great creative ways of using tall planters with easy to care for ornamental grasses to help create the effect of walled space.
Porcelain is becoming a popular flooring alternative because it's durable, and porcelain pavers can create a beautiful transition between indoor and outdoor living spaces.
A garden can fit even into the tiniest outside spaces by going up instead of out. Arbors, arches, pergolas, and gazebos can enhance any vertical garden by creating an ambience of an outdoor garden room and give a sense of height and depth.
We'll help you select attention getting lighting. If you have a white wood, brick or stucco home, we can adding lighting in a fun color scheme. If your house is already painted a fun color, lighting presents a great opportunity to work in a contrasting color for a striking statement.
Deep blues and greens are on trend this season in outdoor spaces. Fabric cushions and umbrellas are gorgeous in jewel toned greens and blues.
These are just a few fun tips to get you thinking. At Home Run Solutions, we're chock full of information on all aspects of outdoor design to help you bring your inside, out.
Home Additions
If you need more living space for your family, but want to remain in your current home, then it's time to dig down, add a house addition or build out. All three options have their pros and cons, which are unique to your home, its structure, your lot size, budget and needs.
If you're thinking about a home addition like a kitchen expansion, a new family room, a home office or a master suite, the remodeling professionals at Home Run Solutions offer these questions for you to ponder when deciding, if this type of house addition is right for you.
Is Your Lot Big Enough?
Lot size is often the determining factor of whether or not you can build out. If you're living on a smaller lot in an older part of especially within the city's core, then a second story addition is likely your only choice to add more above-ground square footage.
Is This Type Of Addition Feasible For Your Property And Within Your Budget?
Similar to your lot size, you'll need to consider your home's overall property. A main floor house addition on a flat property is more cost-effective and feasible than adding an addition to a property that has a steep slope or different grades. Factors like this will add complexity and costs to your project – something to consider before making a decision. That is why it's always recommended to consult with a contractor to determine any challenges that your property might present.
Will A House Addition Enhance Your Home?
If you want to add an addition to your home by building out, you'll need to assess whether or not the new proposed floor plan of the house addition will enhance the daily function of your home. If there isn't enough space on the main level to solve your design problems, or if your budget isn't healthy enough to support a project of this magnitude, building out may not be the right choice. This is where a professional contractor can help. Home Run Solutions will work with you to solve your space dilemmas by listening to your wants, and figuring out your needs and challenges to devise a floor plan that not only respects your budget, but also complements your home and honors its flow.
Will The Addition Fit In Seamlessly With Your Existing Home?
Anytime you add to the exterior of your home, you must assess how the addition will match or complement the finishes of your original house. If your home has certain elements that are hard to source, like naturally-aged wood sliding or discontinued vinyl or brick, you'll have to decide whether or not to replace all of your home's exterior finishes or choose a product for your addition, like stone or stucco, to complement the original exterior.
Some of these decisions may be difficult for you to reach on your own, but do not feel overwhelmed. The experts at Home Run Solutions are eager and equipped to help you regardless of your renovating or remodeling needs. Call us today to see some fine examples of design projects we've done for your satisfied Marysville neighbors. Maybe you've already even viewed some of our great work in person.
Get in touch with us for a consultation! We'd love to discuss your needs and share how we can help turn your dream home remodeling project into a reality!