Remodeling Contractor in North Creek, WA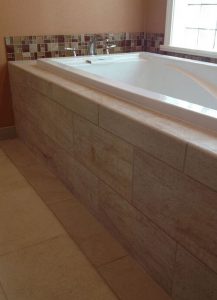 Home Run Solutions is Remodeling Contractor that services the North Creek WA area with a focus on Kitchen Remodeling, Bathroom Remodeling, and Additions. In addition to North Creek, Home Run Solutions also services the surrounding communities of Mill Creek, Bothell and Woodinville. While we love the opportunities we have to work across the South Snohomish and North King County area its always special to work with clients a little closer to home. We are based in Mill Creek so its always great to get a chance to work with clients just down the road. Nothing beats getting to the jobsite first thing in the morning and making it home by dinner time.
About Remodeling in North Creek, WA
Although just 23 miles north of Seattle, North Creek is an idyllic unincorporated community in Snohomish County, Washington. Part of the community lies within the city limits of Bothell, offering its residents easy access to some of the areas cultural and recreational events and resources.
North Creek Park
North Creek begins in South Everett and flows 12.6 miles south through North Creek Park before draining into the Sammamish River near Bothell. The park features a floating boardwalk, created by using plastic foam floats installed under decking. This lets visitors explore the lush wetlands without getting their feet wet.
Hikers may spot hawks, eagles, ducks, geese, hummingbirds, wrens and woodpeckers. Though this expansive wetland is located in an urban area, the winding course gives hikers solitude and provides excellent opportunities for bird watching and appreciating the environment.

Home Remodeling Services
Check out these pages to learn more about our home improvement company:
Kitchen Remodeling
Still suffering with the olive green kitchen appliances the former owner of your home installed in the 80s? Tired of looking at he drab wallpaper with dancing teapots on it? Kitchen cabinet doors falling off their hinges? If the answer is yes, then now is the time to do something about it! Help your kitchen become all that it can be with a remodel from Home Run Solutions.
At Home Run Solutions, we've got great relationships with all our suppliers and are on top of the latest products and materials available for your kitchen remodel. Our professionals will help you choose the best cabinets, fixtures, counters and floors to suit your needs. We'll make sure your selections are both beautiful and durable, ensuring you years of enjoyment and functionality.
And because a kitchen remodel represents a big investment, we want you to rest assured that your new kitchen will be installed on time and on budget. That's why we developed a detailed ninety-six step Kitchen Installation Process that will let you know exactly what's going to happen and when, from initial design until final completion.
Call us today to see some of the amazing kitchen transformations we've achieved or to get a referral from one of your North Creek neighbors who are one of our many satisfied customers since 2006.
Bathroom Remodeling
Tired of facing an ugly bathroom first thing every morning? Whether it's loose tiles, peeling paint or dripping faucets that have got you down, it's time to take the plunge and get your bathroom remodeled.
You've been clipping those pictures from magazines for years and jealousy coveting your friends' remodels, and now it's your turn. But the most important decision you are going to make is not going to come from a magazine–it'll come when you select the best contractor for the job. They'll be someone who'll listen to your every desire, but also steer you towards making choices that are not only beautiful, but will be best for family for years to come. That describes perfectly the professionals at Home Run Solutions.
We're known in the industry for providing some of the best customer service in the business. Guided by our detailed 94 step Bathroom Installation Process, you'll be comfortable with the status of your project from start to finish and every step along the way.
We encourage you to check out our list of the most Frequently Asked Questions we receive from homeowners prior to the Design Phase of a Remodel. You'll likely find the answers to your most of your construction questions. And feel free to contact us for referrals available from your North Creek neighbors who are thrilled with the bathroom models we've completed on their behalf. It's finally YOUR time to get the bathroom of your dreams.
Home Additions
If your family has kept growing, but your house has not, now may be the perfect time to join thousands of homeowners across the country who have chosen to expand their living space through the building of an addition. Rather than facing the inconvenience and hassle of moving, stay in the home your family loves, and consider the type of extra space that will best meet your needs. Is it a large, new room where the entire family can enjoy each other and lots of forms of entertainment? Is it a suite for your mother-in-law who recently moved in? Or maybe a new master suite for mom and dad so the kids can finally have their own bedrooms. Whatever your need, or simply your desire, look to Home Run Solutions to be there for you throughout your journey.
At Home Run Solutions, we believe that communication is the most important key to success in any construction project. Additions can be among the most nerve-wracking projects, but not when our experts guide you through every step along the way. To ensure a successful collaboration with you, we can take advantage of our latest design-build software which allows for the entire remodeling experience to not only be stressless but informative and exciting as well. So contact Home Run Solutions today, and find out why we're the remodeler of choice for North Creek homeowners.
Outdoors Living Spaces
Do you look out your window and fantasize about what your backyard could look like? Are you afraid your dreams could never become a reality? Think again. You'd be astonished by the transformations achieved by Home Run Solutions on behalf of your North Creek neighbors.
Doing business since 2006, Home Run Solutions experts are well-versed in every conceivable type of outdoors living project. From unique outdoor kitchens, barbeques and bars, to bungalows, sunrooms and pool houses, our team of landscape and outdoor living experts will work with you to develop the best space for your backyard and your lifestyle. With our creative team, the possibilities are endless.
We will also collaborate closely with you on the colors and materials used in your new outdoor space to ensure the aesthetics will match the look and style of your home.
If you're tired of just dreaming, call Home Run Solutions today to help you on way to an incredible backyard paradise. We'll be happy to provide you with samples of our work as well as recommendations from your North Creek neighbors.
Contact your Local Home Remodeling Company in North Creek, WA
Contact the home improvement experts at Home Run Solutions, LLC to schedule a consultation and a free quote. We'll discuss the options for your home improvement project and answer all of your questions.