Shoreline, WA Remodeling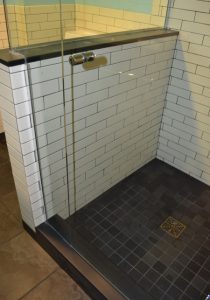 Home Run Solutions is a Remodeling Contractor that services the Shoreline WA area with a focus on Kitchen Remodeling, Bathroom Remodeling, and Additions. We have completed numerous additions and kitchen remodels in the Shoreline Community. We enjoy working in Shoreline as many of our most trusted suppliers are located in the Shoreline area. In addition to Shoreline, Home Run Solutions also services the surrounding communities of Richmond Beach, North City and North Seattle.
Home Remodeling Services

Check out these pages to learn more about our home improvement company:
About Shoreline, WA
Shoreline is a city in King County, WA located nine miles north of downtown Seattle. The city has a unique history and character derived from its original settlements of the late 1800s. Shoreline offers incredible views of Puget Sound and the convenience of suburban living but with easy access to nearby urban attractions.
Shoreline is Seattle's closest neighbor to the north, and the two have basically melded together, so Shoreline is appealing for people who want easy access to Seattle.The name "Shoreline" was applied to this stretch of unincorporated King County because the school district boundaries stretched from "Shore to Shore" (Puget Sound) to Lake Washington and "Line to Line" (the old Seattle city limit of 85th St to the Snohomish Line).
The first homesteads settled in Shoreline in the 1880s. Trees were cleared, farms were set up, and the residents used boats to transport their goods south to Seattle through Puget Sound. When a rail line was constructed in 1888, businesses sprouted up. Some folks purchased property in Shoreline because of the easy access to Seattle, while others liked the idea of securing a permanent vacation spot in Shoreline. Places like Echo Lake and Playland, an amusement park, attracted visitors from all over the region. Today, Shoreline has transitioned from a rural community to a highly populated sleeper community with 14 of its own neighborhoods.
Living in Shoreline offers residents a suburban feel and most residents own their homes. There are a lot of great restaurants, coffee shops and parks located throughout the city.
Richmond Beach Saltwater Park slopes steeply down to a mile-long beach of sand and cobbles on Puget Sound. There are great views of the water and the Olympic Mountains. At the beach there's a post that looks like a sundial and names the distant peaks.
Dunn Gardens was designed in 1915, and over 100 years later, the vision of the Gardens as a place of timeless grace has been realized. Notable features include naturalistic groupings of trees, broad lawns with borders of shrubs, and woodland walks. Plants range from diminutive erythroniums to large rhododendrons and towering Douglas firs.
The Kruckeberg Botanic Garden was founded in 1958 when Dr. Art Kruckeberg and his wife Mareen began creating the garden, growing nearly every plant from seed or cutting. Art and Mareen took an informal, naturalistic approach to design, combining Northwest native plants with unusual and rarely cultivated species collected from the West coast and around the world. The result is a unique Puget Sound woodland garden.
Kitchen Remodeling
Sometimes there's just one driving factor behind a kitchen remodel. Perhaps your your expanding family can't fit around your breakfast table anymore, your kitchen appliances have become obsolete, or perhaps you consider your kitchen to be an eyesore. Other times, there's a host of little factors that beg for a total kitchen renovation. Regardless of your situation and the factors driving your desire for a kitchen remodel, the renovation professionals at Home Run Solutions are waiting in the wings to help you along the way.
We offer a few questions to ask yourself before you begin a kitchen remodel, the answers to which will make your life, and your contractor's life, much easier.
What is your goal for your kitchen remodeling project?
Are you planning to sell your home in the next few years? Are you intending to upgrade your home for that sale? Or are you simply seeking to make the best of your kitchen possibilities?
How long do you plan to live in your home?
If you see yourself living there for only a few years, you may want to consider a different type of renovation, something that's not as expensive or something that's more timeless and traditional in your preferred aesthetic. However, if you're going to stay in your home for awhile, then you'll be spending a bit more to design a space that makes your heart sing.
If you have kids, how do they factor into your remodeling decisions?
If you do, where are you going to store everything out of their reach? Resilient, easy-to-clean materials, and non-slip floors are ideal for kid-friendly kitchen ideas.
Does anyone in your family have allergies or health issues?
If someone in your family suffers from asthma or other breathing issues, consult your contractor and have them avoid high-gloss lacquers and urea and phenol formaldehyde.
Will you be residing in your home during your renovation?
If so, keep in mind that it will add to the lead time and construction duration, as well as adding to the level of protection and cleanliness that needs to be maintained during the renovation process.
What is your budget for a kitchen remodeling project?
Answer this question so you can better understand what amount of money you want to comfortably spend. It's crucial to be honest with yourself and the experts you hire about what that figure realistically is.
When can you get started?
Because a well-planned project is a well-executed project, take your time to properly plan every move you make during the kitchen renovation process.
Whatever your answers to this questions, know that the experienced professionals have probably encountered many other projects that are very similar to yours, and we know how to navigate around any challenges to deliver to you the kitchen of your dreams.
Bathroom Remodeling
An updated bathroom tops the wish list of many homeowners. But a complete renovation can be fairly expensive, depending on the size of the bathroom and your choice of fixtures.
While the bathroom may be the smallest room in the house, a complete remodel of it can be almost as expensive as remodeling a kitchen, and homeowners can easily go over budget, if they're not careful.
To get the most for your remodeling dollars, the professionals at Home Run Solutions suggest you analyze your needs and wants first, then they'll help you make better informed decisions.
Here are a few key questions to reflect upon before leaping into your bathroom remodel.
What's the best flooring for my bathroom?
Above all else, take safety into account when selecting a new floor for your bathroom, especially if you have children. Stepping out of a tub with wet feet onto a polished marble floor can be catastrophic for kids and adults alike.
Though once a popular option, don't even about carpeting your bathroom. Carpet is completely unsuitable for the bathroom, because even if it's designed as "indoor-outdoor" it still soaks up water, develops bad odors and almost always leads to mold and mildew.
Likewise, real wood and laminate flooring are unsuitable for the bathroom because they eventually warp or delaminate from exposure to water.
If you want to avoid the obvious choice of ceramic tile, there are still have plenty of designs to choose from in vinyl flooring. Today's vinyl flooring has improved dramatically and closely mimics the look of real wood, brick, or stone.
Will I be able to create additional storage?
Most bathrooms have much less square footage than other rooms in the house, yet they have to store plenty of essentials. While there may not be enough space in a bathroom for a full linen closet, you can increase storage through creative thinking. Chose an enclosed vanity instead of a pedestal sink and you'll benefit from under-sink storage for items like bathroom cleaners and toilet bowl scrub brushes. We can install plenty of towel bars or hooks, and you can purchase some stackable bins for the cabinets. An upper cabinet above the toilet is also a great way to put unused space to work
Before you build in a bunch of storage solutions, think about what to put where—and prioritize making everyday-use items like bathing products accessible where you need them most. You can also select showers that are designed with niches to keep from having to return shampoo and conditioner bottles to a cabinet or to a caddy on the shower floor, where they're hard to reach and can present a tripping hazard.
For bathtubs, a wide, flat rim around the tub that can securely hold bath salts, soaps, washcloths or even candles to help create a cozier bathing experience.
Should I get rid of my bathtub?
It's very en vogue to get rid of the shower/tub combo when doing a bathroom renovation.
If you have more than one bathroom, it's a good idea to install a walk-in shower in one of them. If you already have a shower elsewhere in the house, then just a tub is probably fine in the renovation. Otherwise, you should include a walk-in shower as an investment in the future. Unfortunately, accidents happen that make it challenging getting in and out of a tub. With advancing age often comes reduced mobility, and getting in and out over the wall of a wet, slippery tub can becomes a huge safety risk. Showers can greatly reduce the risk of slip-and-fall accidents and can even offer the extra safety of a bench, if space allows.
Have you thought about ventilation?
It may not be the most glamorous part of a bathroom remodel, but ventilation choices can be very important. Bathrooms are notoriously humid and those long, hot showers that leave mirrors steamed up, can also coat the walls and woodwork. Even if you don't see it, the damp environment can become a breeding ground for mold and mildew, unless you towel down and dry out the spaces every time.
Many local building codes require a ventilation fan in any bathroom without a window that opens to the outside, but installing a ventilation fan either way is recommend.
A good fan effectively removes steam from the bathroom and vents it outside of the house, and today's bathroom vent fans are much quieter than than those of the past. Whether you decide on a plain vent fan, a combination fan with a light or a or one with a built-in heater (perfect for warming the bathroom during chilly winter months), consider this installation a must-do.
Home Additions
A home addition is a great way to add space, functionality and value to your home. Utilizing the right planning and approach and securing the best outside contractors will ensure that your home renovation project goes off without a hitch.
Our pros at Home Run Solutions suggest you start by answering the following questions.
Where do I start?
The design stage of the project is the first step in any home extension plan and requires a custom plan, which can be developed with the help of a professional contractor and his associates. This is your opportunity to improve the liveability of your home, as well as the chance to add value to the property. For this reason, choosing the right person for the job is essential.
Is planning permission required?
By law, homeowners must ensure that any new building or renovation plans for their property has been approved by the relevant local authorities. Whether you want to add on a room, a second story, or a new wing, it is important to work with the planning department of your local municipality as you may require planning permission before proceeding. Again, a qualified contractor will make sure that the proper plans are drawn up and submitted to your local municipal planning departments, taking this aggravating task off your plate.
Who am I building for?
Many homeowners plunge ahead with their extension project but put very little thought into what they are trying to achieve. However, it is crucial to establish what the purpose of your home extension is.
Your extension plans should never be a listing of random thoughts and ideas you have collected over the years.
Do I have enough space to extend?
Are you looking for a new living area that the whole family can enjoy, an extra bedroom for a new arrival or a home office? Knowing precisely what your home extension will be used for, will also help to determine what kind of alteration you may need to make to your home. This will give you an indication of how much of space you will need to follow through successfully with your home plans.
Should we build up, down, or out to the side?
Deciding which part of the home to extend is the next big decision. If you don't have enough space to extend at ground level, you may need to consider adding a second story. An additional level to your home is a great way to retain backyard space. However, it can be a costlier project because it requires more work in removing the roof structure, replacing it with a new floor structure and supporting the new upper floor walls.
It is critical to consider what it will look like. Investing in a second story has the potential to enhance the aesthetic appeal of your home, done so correctly. To avoid building a home extension that looks like it has been 'tacked on', it's essential to engage with a good contractor to help you balance the functional and aesthetic issues.
Outdoor Spaces
The concept of bringing the comforts and styles of indoor living areas to outdoor spaces is making the creation of outdoor rooms rocking the backyard. Homeowners are moving indoor furniture, decorations and design ideas onto the patio and under the pergola.
One of the latest trends is outdoor sofa sets including sectionals. These new outdoor sofas are typically made from a synthetic wicker weave resin that is both stylish and low maintenance. The only limit to what you can do with your outdoor room is your imagination.
Outdoor kitchens are becoming a must have in an outdoor revamp. Who wants to heat up the house with the stove while entertaining? By creating an outdoor cooking space, the host or hostess doesn't have to miss all the fun by being chained to the kitchen. With an outdoor kitchen, they can prepare the feast and still enjoy their guests and the weather. Whether you want to go all out and install a permanent full range, sink and countertop or you prefer a simpler approach with a grill or wet bar, the design pros at Home Run Solutions can help make sure that your outdoor kitchen satisfies your entertaining needs and reflects your personality.
Raised beds and vertical gardens are becoming more popular. Barren walls can be transformed into a soothing backdrop by mounting flowers and other plants. Choose colors, shapes and textures of pots for additional flare.
Water is the new fire in backyard landscaping. Fountains, multi-level waterfalls and decorative pools provide a calming atmosphere to any backyard. There are clever ways of dealing spaces that are limited in size and scope, so they do not have to be left behind. From small fountains to large water features, Home Run Solutions will help you pick just the right water feature to that complement your outdoor redesign.
Even though water is "in", fire is certainly not "out." There are so many exciting options for incorporating fire pits, bowls and full fireplace to any outdoor space providing an exciting focal point. Plus with the added warmth, you can extend the number of months you can enjoy your outdoor space each year.
Outdoor lighting is as important in the backyard as inside. A string of bulbs is an economic option for many homeowners, but there any many creative options for permanent lighting and solar light fixtures as well.
The most important part of your outdoor space renovation should be that it reflects your personality, be comfortable for you and your family and fits within your budget.
Contact the outdoor design specialists at Home Run Solutions and let us help you turn your ordinary backyard into an outdoor paradise. No project is too big or too small for our experienced and talented professionals.
Contact your Local Remodeling Experts
Contact the home improvement experts at Home Run Solutions, LLC to schedule a consultation and a free quote. You can talk to home remodeling contractors to discuss the options for your home improvement project and answer all of your questions.