Blend-In, Stand-Out, or Charge-Up
When it comes to putting your personal signature on your kitchen remodel a popular outlet for creativity is actually right there in the electrical outlets themselves. Gone are the days when all you had were 2 basic options: white and ivory. You, the homeowner, have the chance to make improvements that combine style with convenience in each detail of the renovation. Outlet manufacturers are keen to this trend and are flooding the market with new ideas to keep up with demand.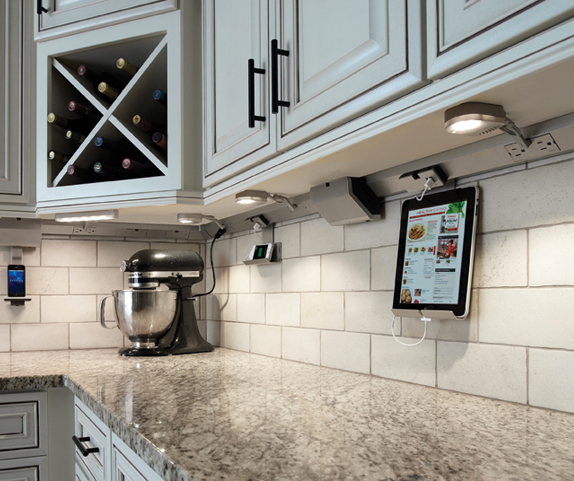 Our clients are telling us they want their new outlet to serve at least one of the following functions: Blend-In, Stand-Out, or Charge-Up
1) Blend-In: The new outlet needs to blend in with the backsplash or cabinets. Color matching options allow for this, don't just go with ivory because that's what in the rest of the house, do some research and find the color that compliments the surrounding backsplash, wall color, or countertop.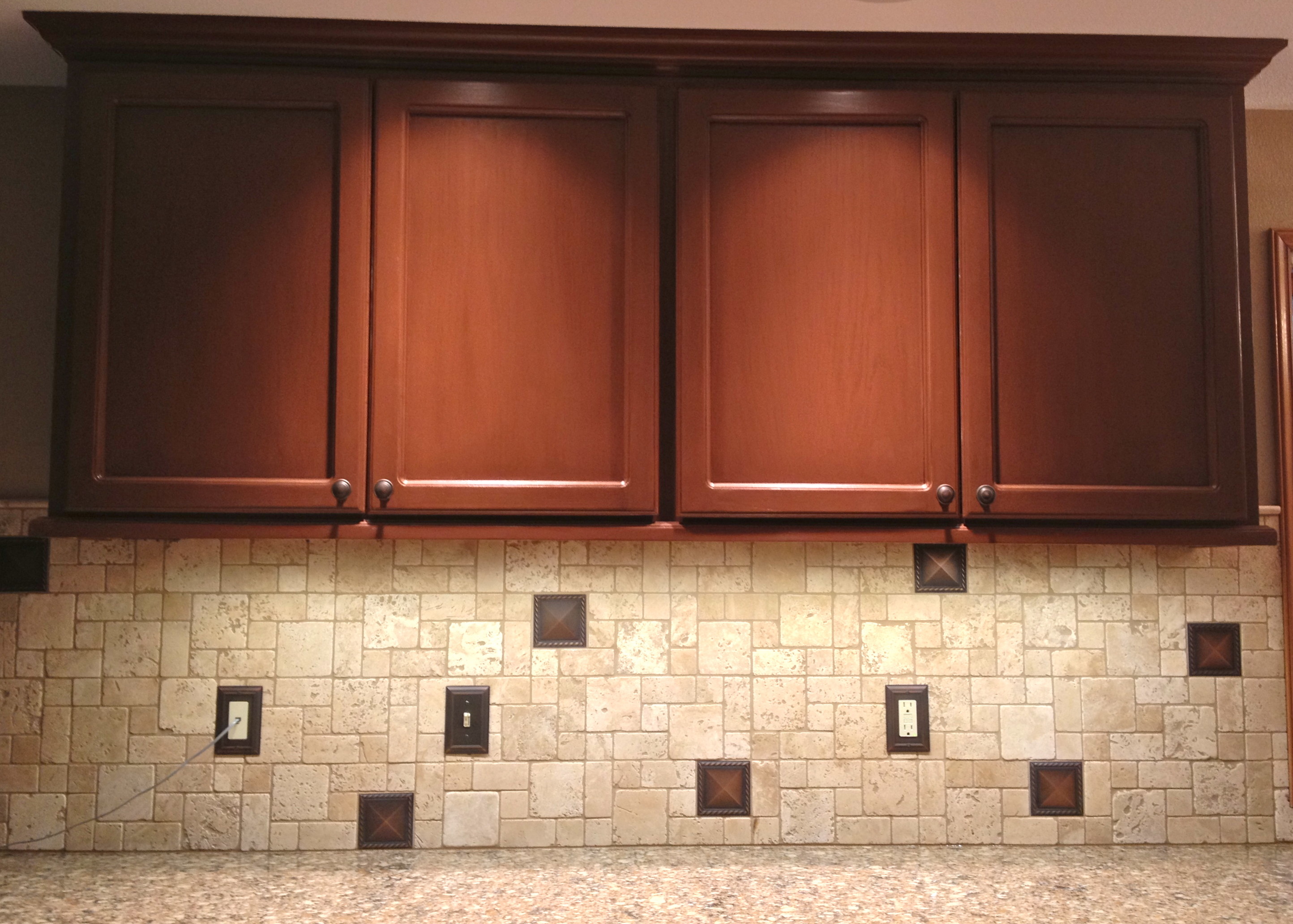 Taking the notion of blending to the next level, outlet manufactures like Legrand (www.legrand.us) have introduced the Adorne Pop-Out Outlet which conceal nicely into the backsplash when not in use. There is a variety of finishes offered as well. Mockett's Kitchen Power Grommet (www.Mockett.com) fits into the countertop and collapses below when it isn't needed. There are also many undercabinet and undercounter power strips that can be strategically placed in islands or areas where you'd rather not have your backsplash interrupted with outlets.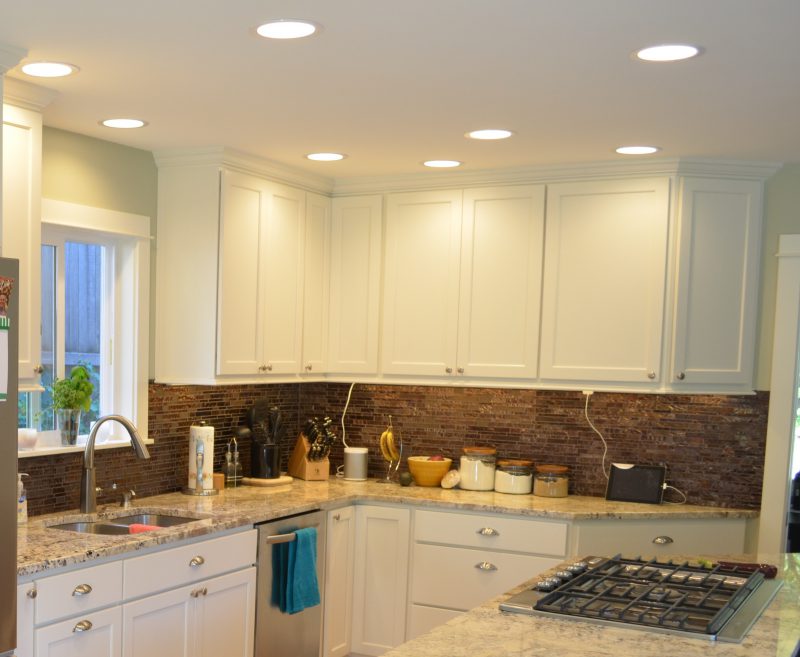 2) Stand-Out: The new outlet needs to bring some style to the remodeled kitchen. That's right, designers love the outlet as a focal point in a kitchen remodel. Pop-up style outlets certainly do this. Another way for an outlet to catch your eye is by incorporating a decorative cover-plate which can accent the surrounding hardware or theme of the remodel. Again, options for decorative cover-plates are virtually infinite so do some research to find the perfect match for your taste.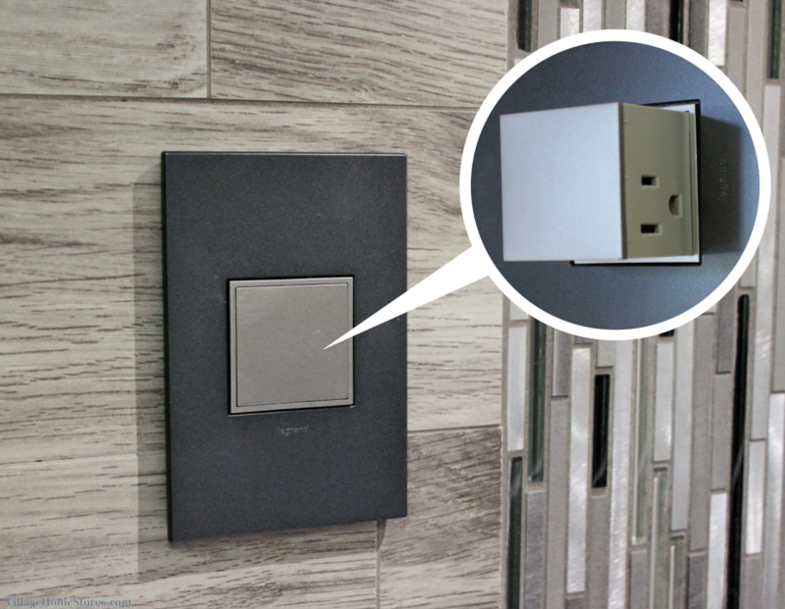 3) Charge-Up: Your outlet need to do more than supply 110v power to appliances. These days it seems like everyone in the family has at least one electronic device that gets a charge from a USB cord. Your hope is that your new kitchen will attract your family and friends and with them will inevitably come their electronics. Are your recipes on an ipad? Another device that could use a charge while sitting in the kitchen.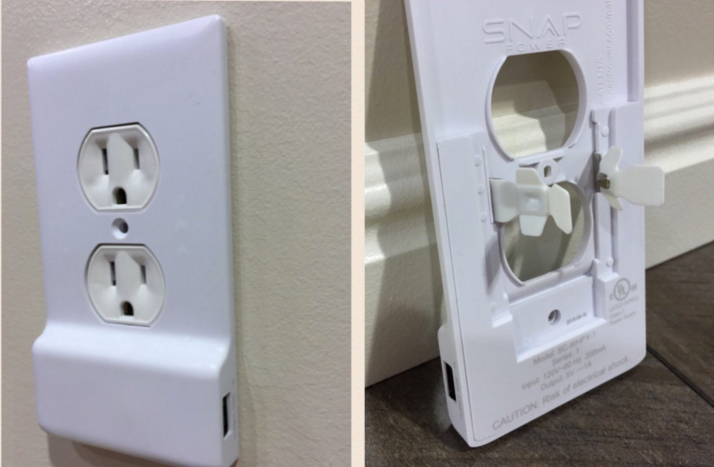 There are many USB/outlet combinations now available, one of my favorites is the Snap Power Charger. You might recall in our previous post we featured Snap Power's "SnapRays Guidelight?" If you are remodeling on a budget the Snap Power Charger cover-plate is ideal because it features the usb charger and adapts to your existing outlet.  One more thought,  don't forget to locate enough of these outlets away from the cooking zones otherwise you'll have the problem of multiple phones setting on the counter in the crosshairs of spilled liquids.
---
Do you enjoy discovering new Kitchen, Bathroom, or Home Renovation Ideas? Check out our backlog of Previous Blogs It's a great resource for Home Owners. 
Do you have a project in mind but not sure where to start?
We'd love to hear your story. Contact us today 425-320-4786 or Book your in-home consultation online!
---
Get Your Copy of Our Remodeling E-Book: