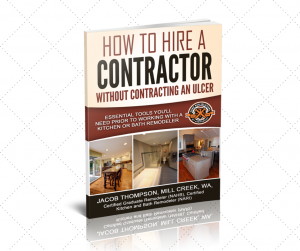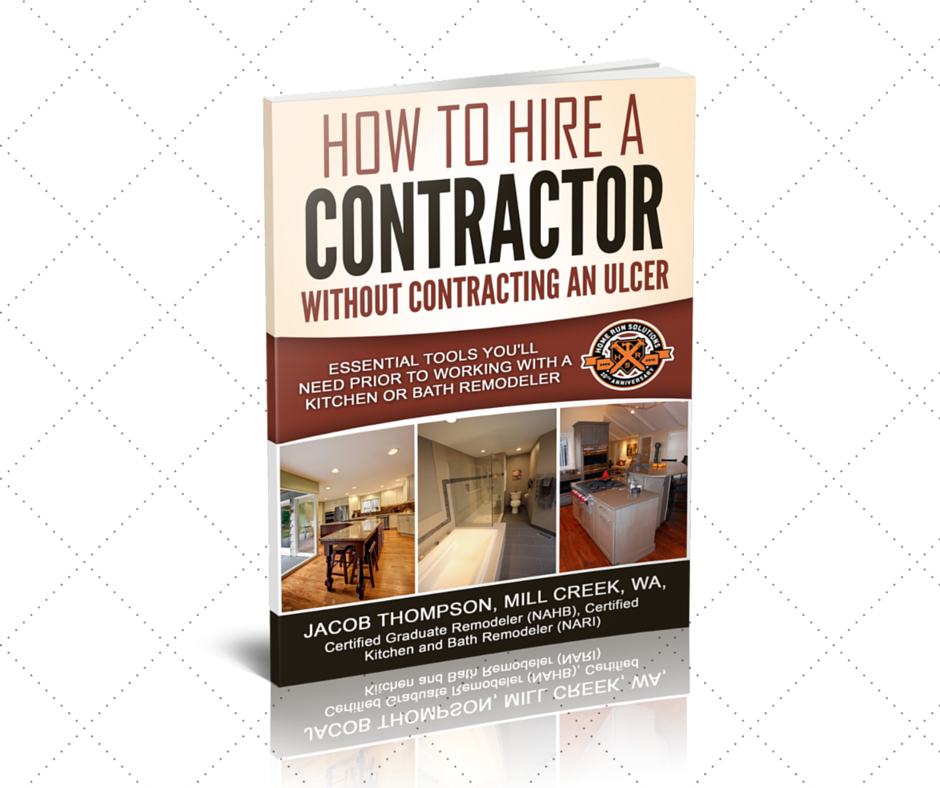 We are proud to introduce our e-Book "How to Hire a Contractor Without Contracting an Ulcer." The downloadable guide is the culmination of our past seminars, previous kitchen & bath guides, in-house best practices, and the invaluable experiences we have had over the last 10+ years in the remodeling business. Over that time we've listened to our customer's concerns, solved the problems left behind from previous contractors, and become well aware of what not only makes our job run smoother but makes our homeowner's remodel experience bearable…and dare I say: enjoyable.
Inside the e-Book Jacob Thompson covers topics such as:
Assessing Your Current Space and Needs
Integrating Your Style into the Remodel
Choosing a Contractor- Traditional vs. Design Build
Discussing the 3 Bid Myth
10 Questions to Ask Every Contractor
Checking References
The Contract & Much More!
The easy to read e-Book (pdf format) is free to download. We hope that it proves of value to you or someone you know who is planning to venture into a remodel sometime soon. The remodeling experience is certainly an emotional one but just just like anything in life if you have a good plan and know the ballgame before stepping on the field you drastically improve your chances for success.
---
Do you have a kitchen or bath project in mind but not sure where to start?
We'd love to hear your story. Contact us today 425-320-4786 or Book your in-home consultation online!
---
Stay Informed! Receive our e-Newsletter & Blog Updates: