---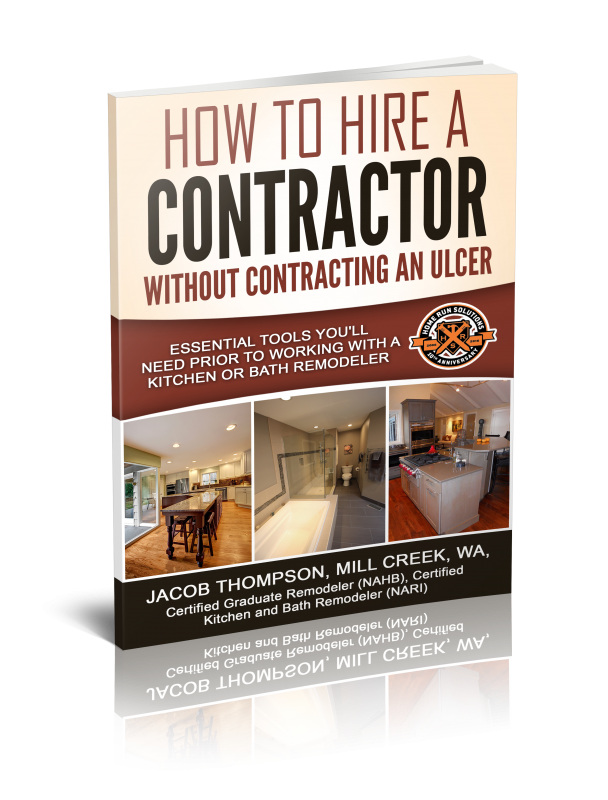 ---
Video Transcript
Hi, this is Joe Reed from Home Run Solutions. Hey, here's a question that we get asked quite often. "You guys are a design-build firm. Is that the same as a general contractor?"
Well, yes and no. A design-build firm is a general contractor, however, not every general contractor is a design-build. A general contractor will be able to take your project from start to finish once they have a set of plans and a design in place. Oftentimes, they'll come into play once the permits have been approved and all the plans are put into place. From that point, they would give an estimate, you would sign a contract with them to do the work, and they would follow through.
As a design-build firm, we work with homeowners from the outset, really, to work with their general idea of the project. We can assess the space. We bring in an outside architect if necessary, or a lot of times, we keep the design portion in-house, which gives some flexibility. We are able to generate some plans for them and get engineering input on those, and then also submit for permits.
During that time, we can also work through the budget and make sure that the cost of the project is going to match your budget. The last thing we like to do, or the worst thing that we see, is when a client brings us a project that's not buildable. It's been designed by an architect, and it's a great picture. It looks great, and it will be great, but it doesn't match the functionality that you ultimately want, or worse yet, it's within a budget that far exceeds what you can afford, so rather than spend money upfront on a bunch of designs that won't ever get built, there is an advantage to working with a design-build contractor who can facilitate that and open that line of communication from the outset. Then once the contract is signed and a fixed price and a fixed schedule is in place, we turn it over to an in-house build department, which is in charge of production.
Again, changes made within production are easily made along the way because change orders can be approved in-house as opposed to going back to an architect for approval in cases like that, which can cost you time and can be a little frustrating.
Just a little insight as to what the difference is between a contractor, general contractor, and a design-build firm and some of the advantages. If you're planning on a project, such as a kitchen or bath remodel or an addition, have a look at our website homerunsolutions.net where you'll find a downloadable free E-Book called 'How to Hire a Contractor Without Contracting an Ulcer'. It's got plenty of tips, checklists, and things to educate yourself about prior to contracting a contractor.
Hope that helps for today. Have a good one. Thank you!