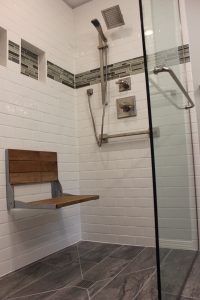 Are you like many Northwest homeowners trying to prioritize your remodeling dollars for the year? If so, one of the best overall "Recouped Cost" projects according to the Remodeling 2018 Cost vs. Value Report (www.costvsvalue.com) is a Midrange Universal Design Bathroom Remodel. This data comes as no surprise as many baby boomers want to spend their golden years in their existing homes. Universal Design is also seen as a benefit to any homeowner, young or old, and is why features such as curb-less showers and wider walkways are becoming sought-after features to prospective home buyers.
The Remodeling Cost vs. Value Report is an annual review comparing the Average Costs to the Value Added from 30 home renovation categories within mid & upscale price ranges. Independent industry professionals contribute data from renovations throughout specific regions, resulting in a fair analysis of how different projects stack up. This is an excellent resource for homeowners considering a major remodel or prioritizing minor repairs. Best of all the downloadable report is free to the public!
In an example specific to the Seattle area, the Remodeling 2018 Cost vs. Value Report analyzes a 5'x7′ bathroom in which renovations include widening the doorway to accommodate a wheelchair, installing grab bars, and replacing a 3×5 tub/shower with a zero threshold shower. Other upgrades could include a fold down shower bench, an adjustable height/removable shower head, accessible countertops, and improved lighting.
The Remodeling 2018 Cost vs. Value Report lists the job cost of this scope at $19,353, while the resale value added will be $20,752. This is a recouped cost of 107.2%! Other projects you'll find information on in the report include Deck Projects, Kitchen & Bath Remodels, and other Major Additions.
---
Download your Cost vs. Value Report Now!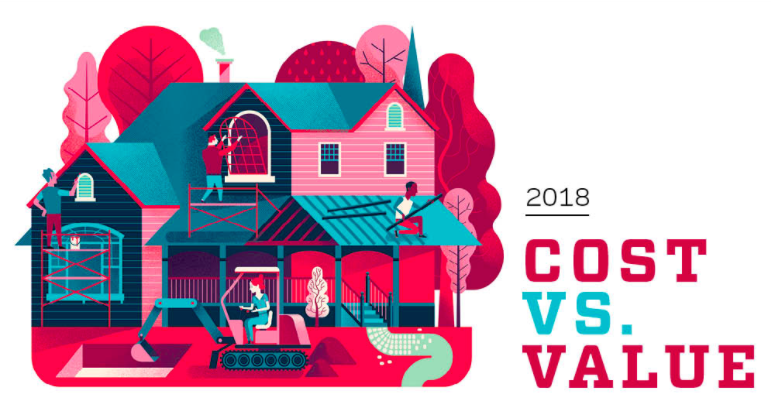 We've got the resources to help you develop your project with a Fixed Budget, Detailed Schedule, and all of the other great benefits of our Home Run Method.
---
You might also enjoy these previously related Blog Posts:
---
Do you have a kitchen or bath project in mind but not sure where to start?
We'd love to hear your story. Contact us today 425-320-4786 or Book your in-home consultation online!